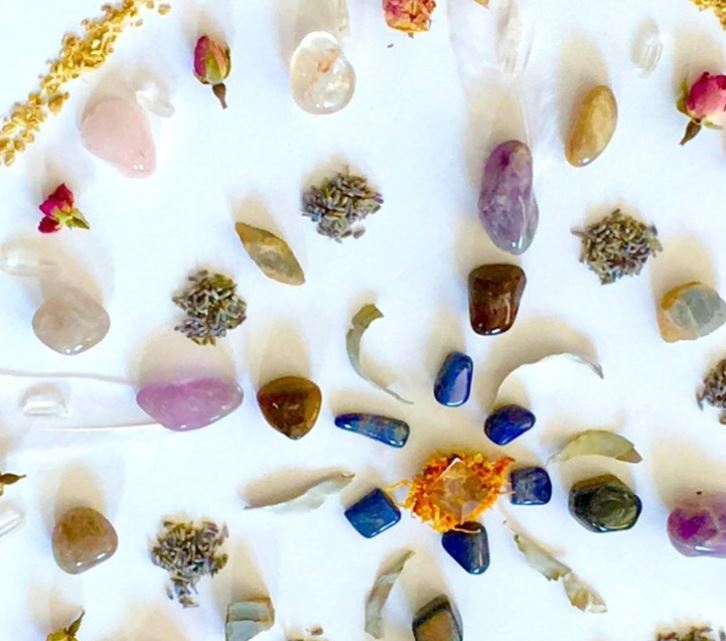 Medicine Bath Rituals and Readings
Medicine Bath Rituals are intuitively customized healing, herbal bath sachets filled with organic dried herbs and flowers, combined with crystals and a sacred bath ritual to facilitate in healing any mental, emotional, or spiritual imbalances. This could be anything from an unhealthy relationship, stress, anxiety, feeling stagnant or unmotivated or feeling lonely, sad, and depressed, for protection or to enhance psychic abilities and gifts. There really are no limitations with what the sacred bath rituals can cleanse and heal.
Bath rituals are ancient ceremonies and initiations to open yourself up to your Higher Self or to Spirit. Through ritual bathing, you are utilizing the sacredness of water: giver of life, and to the power of prayer, mantras, and sound healing. You are cleansing and purifying on the emotional, energetic and spiritual plane. I combine these personalized bath rituals with an intuitive and empathic Goddess, Angel or Animal Medicine card reading.
~Immerse yourself in a Medicine Bath Ritual Today!~
Cost: 1 hour Intuitive Empathic Reading & Bath Ritual $110
Includes: Herbal sachet of organic ingredients
Crystal
Choice of Angel, Goddess, or Animal Medicine card reading